Our Courses
All three partner organizations involved in the SSLI have core programs that they currently run. These courses are strategically designed to compliment and build upon each other as per our SSLI Concept (link to concept diagram).
However, the Nsasani Trust also provides educational services in the form of custom designed programs. For more information, or if you are interested in having us facilitate a program with or for you, please click here.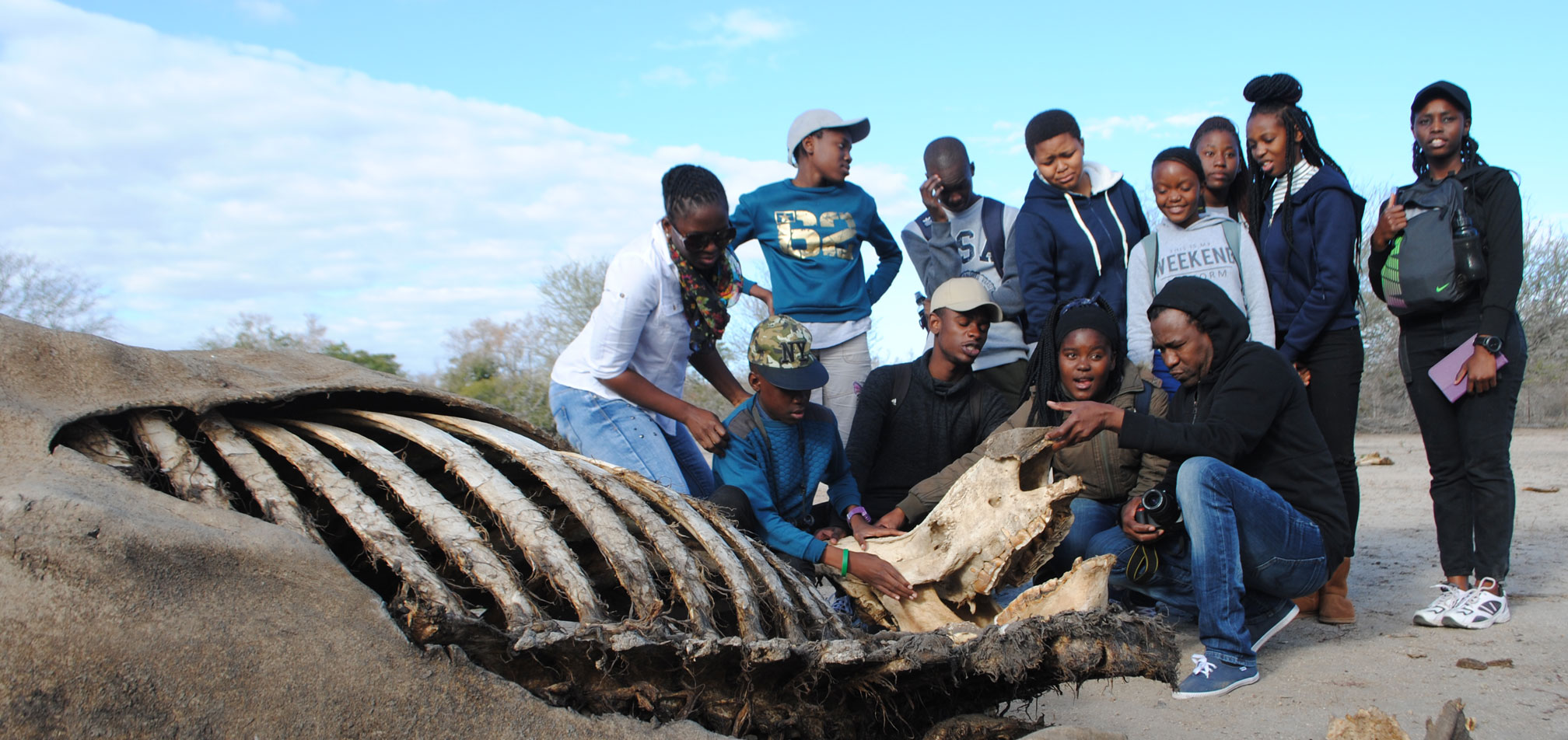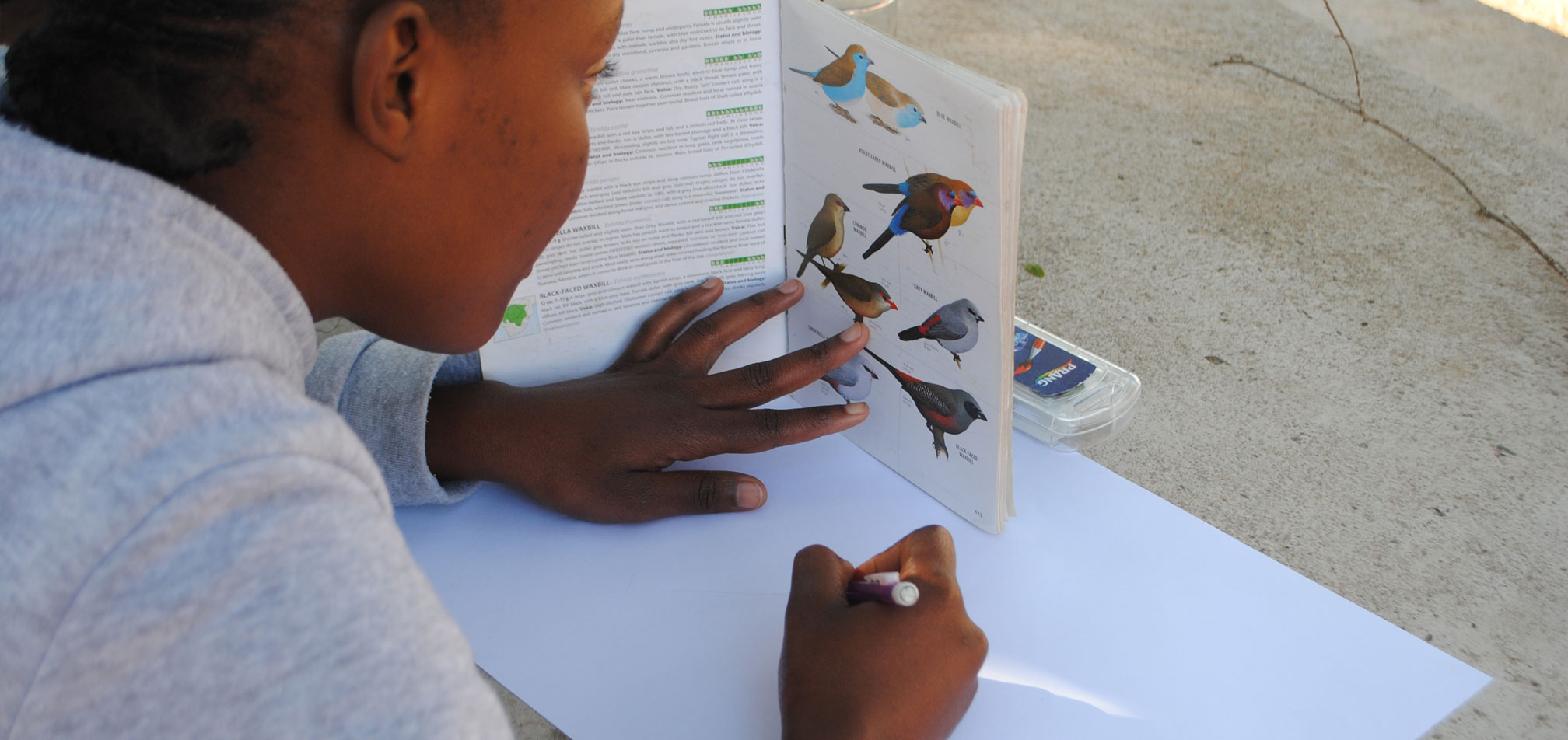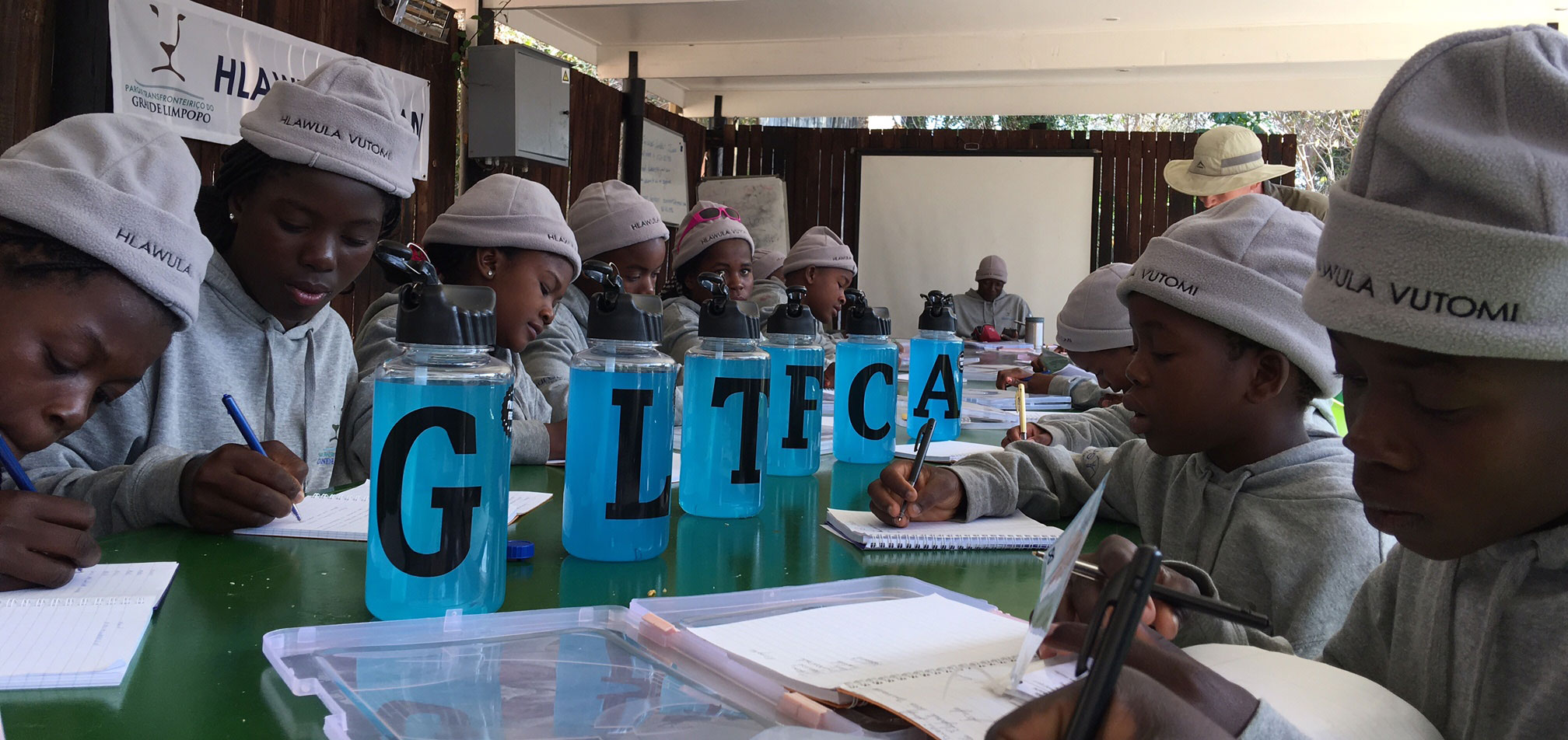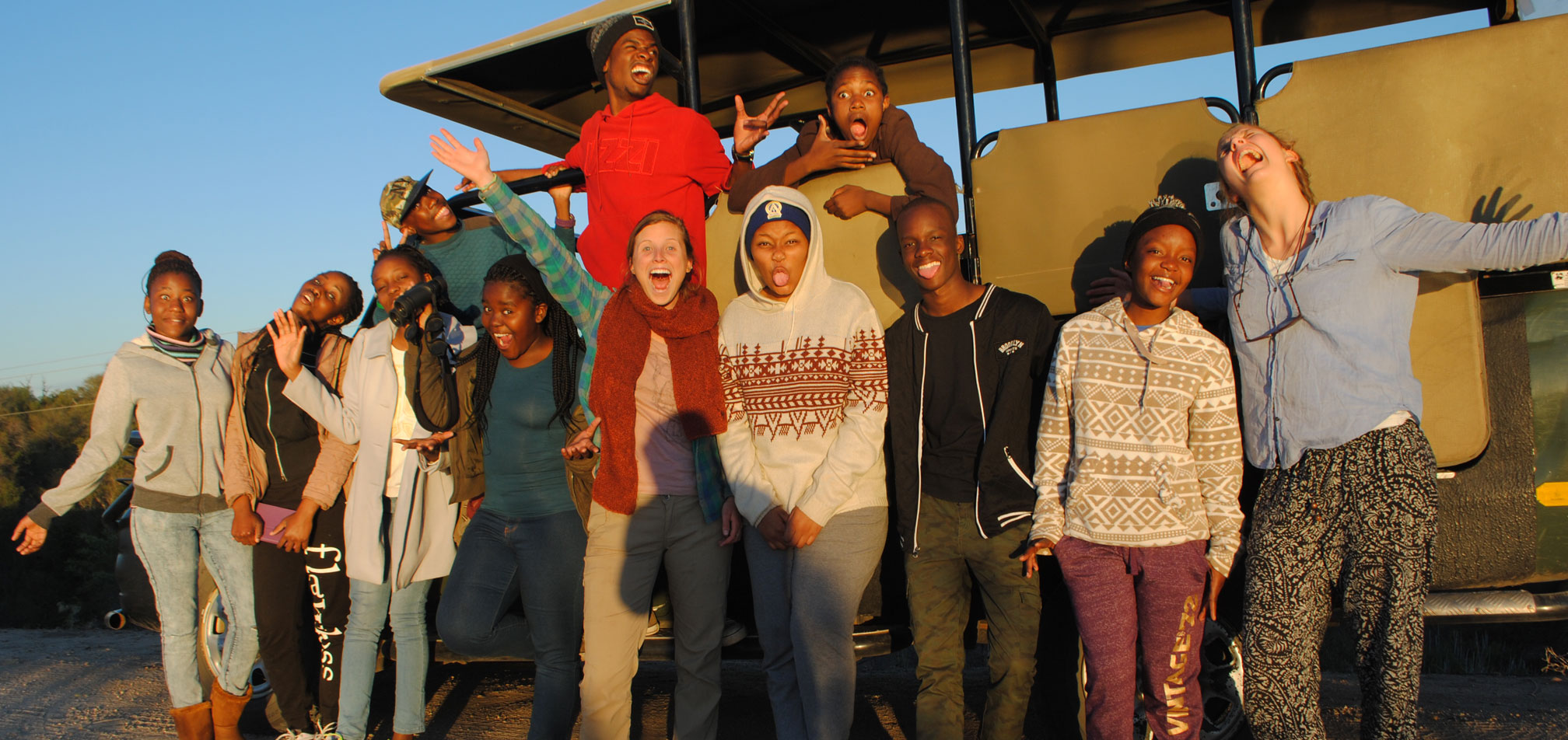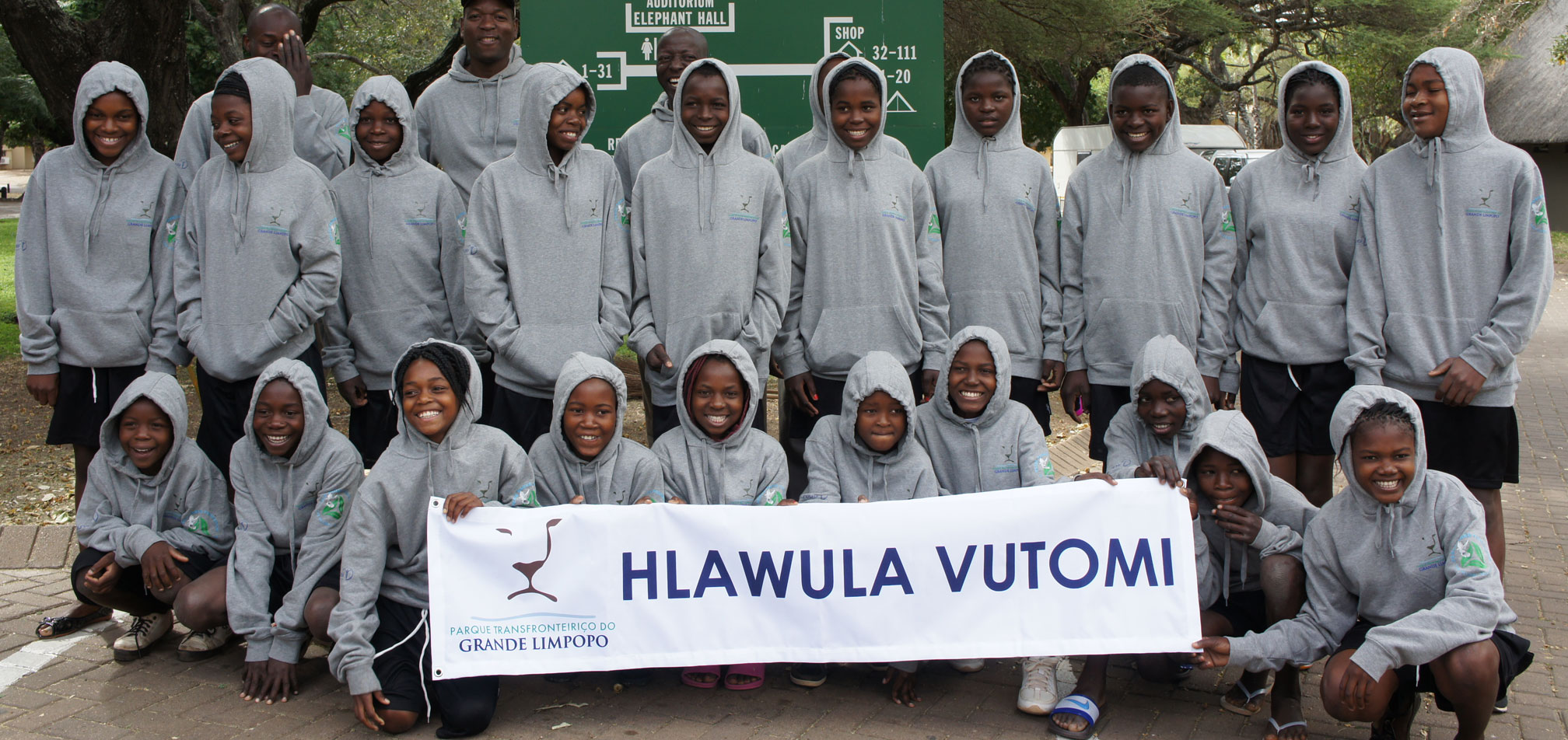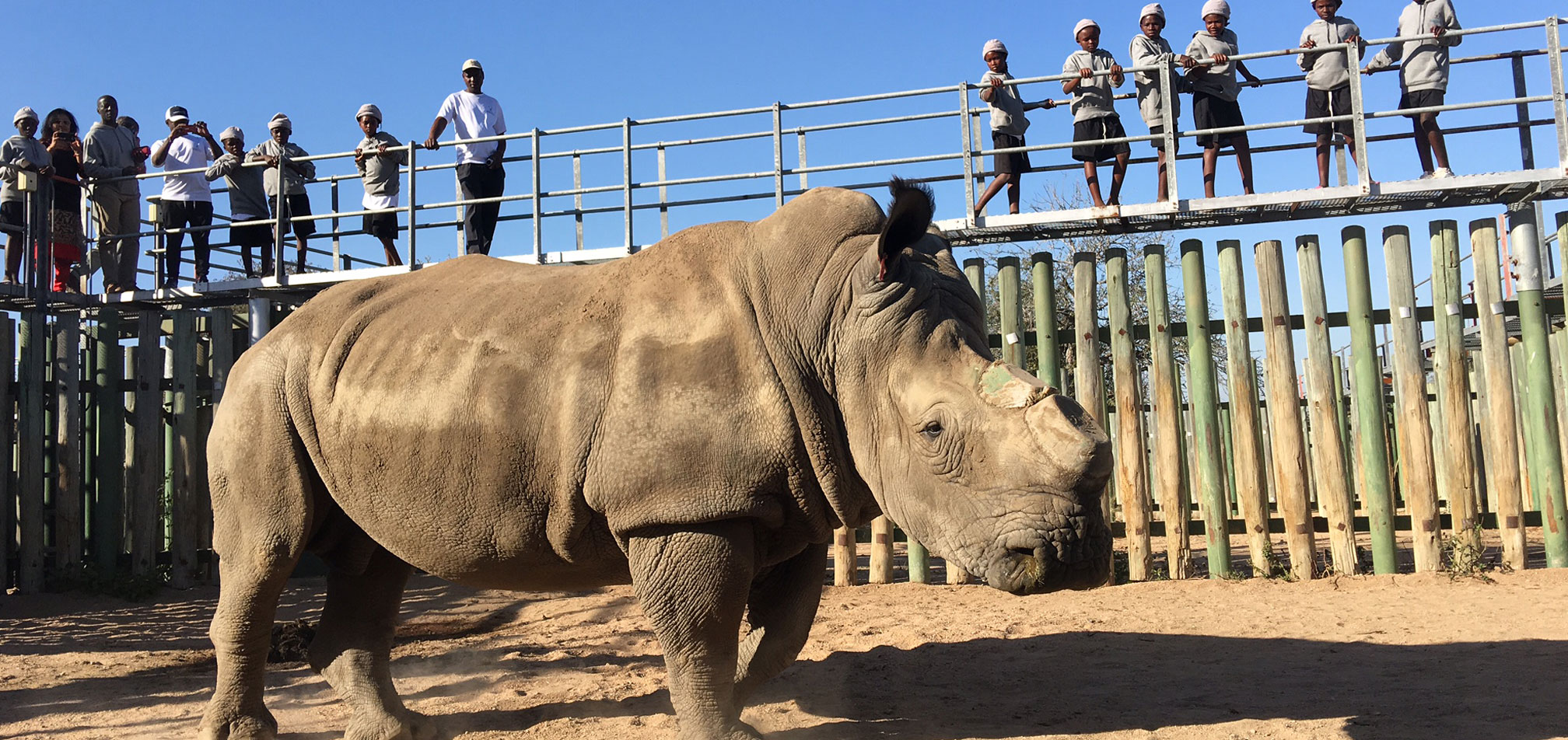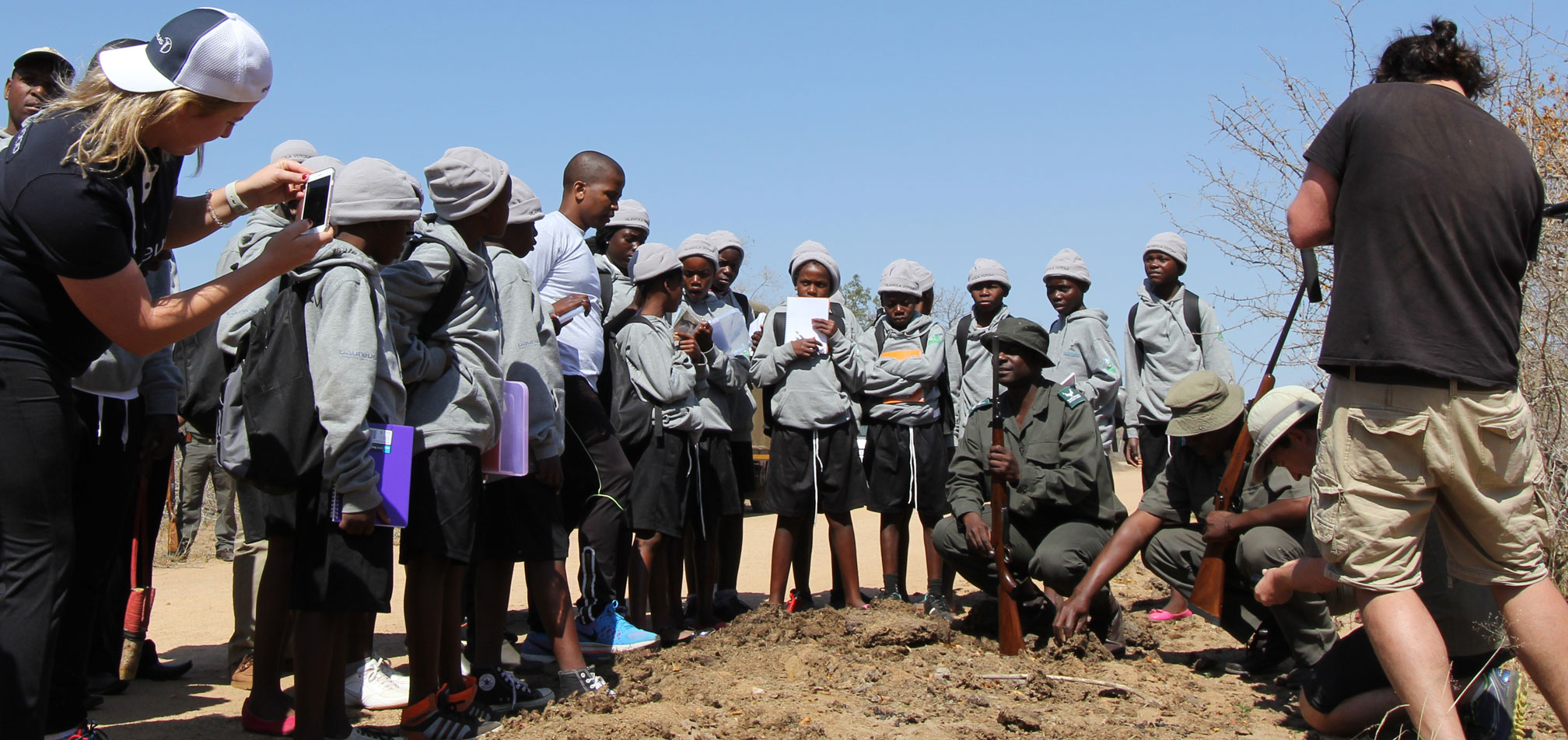 HIGH SCHOOL LEARNERSHIPS AND SCIENCE CAMPS
Starting scientific immersion at a young age is vital to training future scientists and researchers. Resources are scarce in the rural communities surrounding KNP and local students do not always receive the academic foundations necessary to support higher education goals. Many students matriculate from high school lacking confidence, a vision for their future, and access to support to help them reach their career goals. Our program is designed to reach out to rural high school students with a passion for science, providing them with inspirational and transformational experiences in nature so that they can establish the connection required to be motivated to further pursue study in the scientific field. Through guided exploration of natural resources within the park they will gain hands on science and research skills, which their local schools are unable to provide them.
Students recruited for this program are from grade's 9, 10 and 11 who have chosen life sciences as their school subject and have goals of going on to higher education, but want to gain skills in order to be competitive students. Nsasani has targeted the newly formed Acorns to Oaks Science and Maths specialty school located in Acornhoek as a partner school for this program as investing time and energy into building a strong connection with a single school, its headmaster, teachers and students should yield better long term outcomes.
Our curriculum design is holistic (addressing the student as a whole instead of just their knowledge) and personalizes the education experience engaging students on a deeper level including emotionally (through getting them to address what they are passionate about and what challenges and barriers to success they face), physically (through getting them to actively participate in fun and thought provoking activities leading to experiential learning) and cognitively (through exposing them to current knowledge bases and asking them to think critically about what we don't know). Such a curriculum has the potential to lead to rewarding personal experiences including the transformative learning required to affect students attitudes towards their futures and their role within society.
TEACHER TRAINING COURSES
Our first teacher training program invited 10 teachers from the Mbombela/Bushbuck Ridge districts to visit the Skukuza Science Leadership Facility in Skukuza from March 21-24, 2016. Teachers were accompanied by 3 staff members. The program focused on assisting teachers with practical materials that could be used for delivery of the Natural Science Curriculum in Grades 7-9 and hence was aimed at teachers responsible for this curriculum in their schools. The overall aim of the program was to assist teachers with creative thinking and access to resources to help them design a practical lesson plan that can be delivered to learners in and around the school yard. By the end of the 4-day program, teachers left with a better understanding of selected aspects of the "Life and Living" component of the curriculum, practical tasks to run within their classrooms and increased confidence and ability to design teaching plans for other components of the Natural Sciences Curriculum.
Specific outcomes of the teacher training programme:
Exposure to nature – the best classroom for learning about "Life and Living"
Enhanced understanding of certain curriculum concepts such as Biodiversity, Ecology and Ecosystems
Creative thinking skills and methods for teaching Natural Sciences
A deeper understanding of the scientific process including conducting a short research project from start (formulating a question) to finish (scientific analysis and report writing).
Peer teaching and learning – the most effective way to learn new material is to teach it to others
Teachers will leave with lesson plans for a minimum of 4 practical tasks that can be delivered in the classroom and formally assessed.
Inspiration and renewed energy for engaging with the Natural Science Curriculum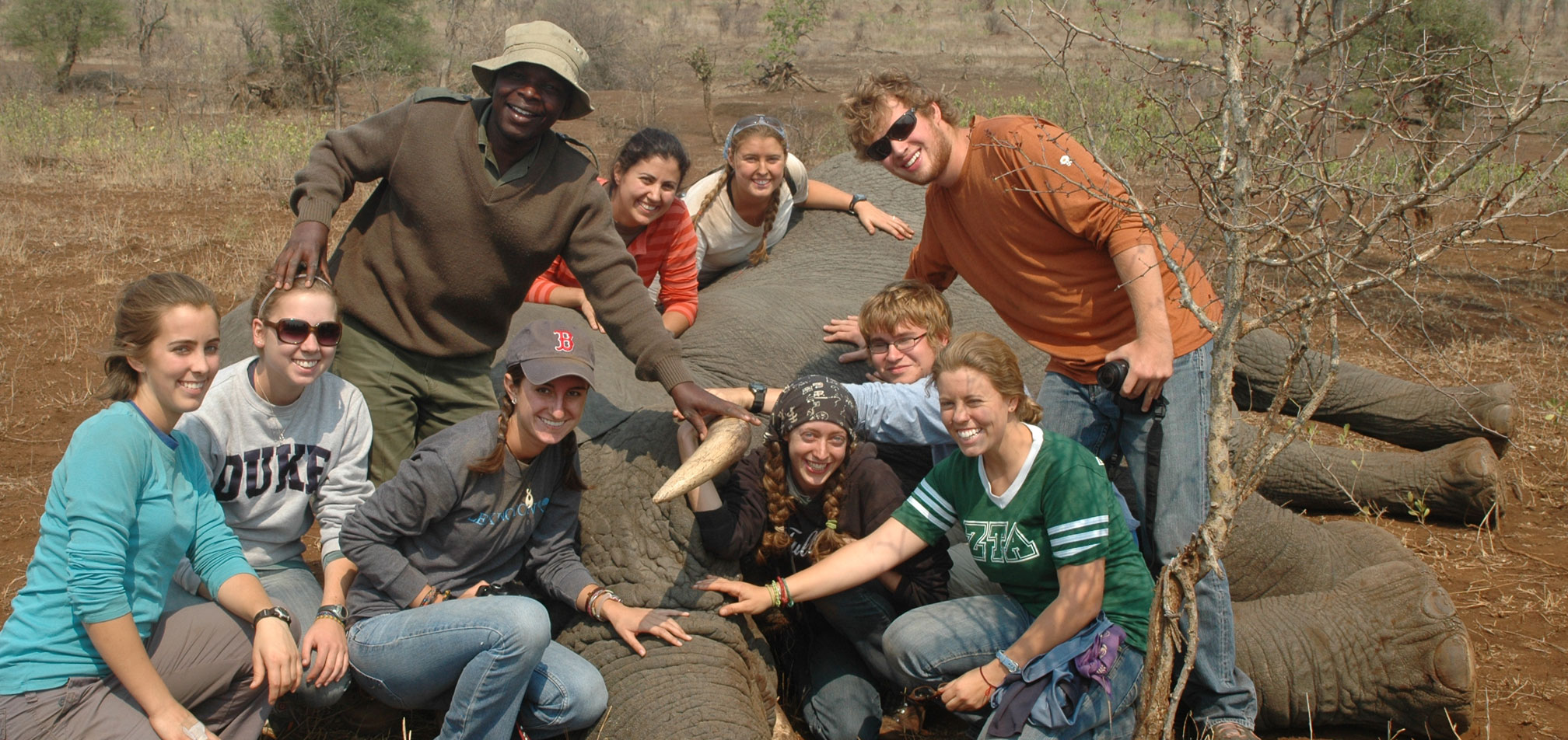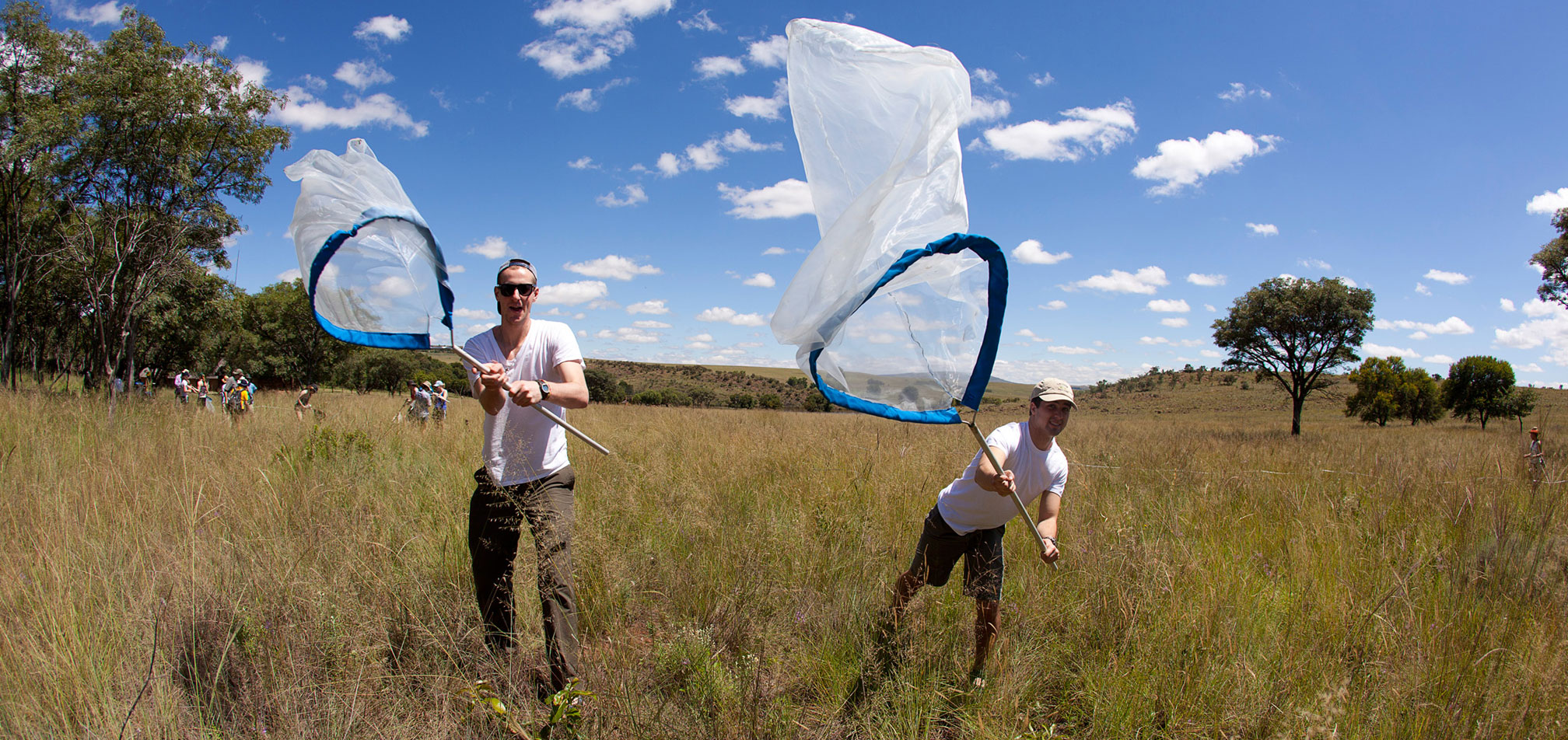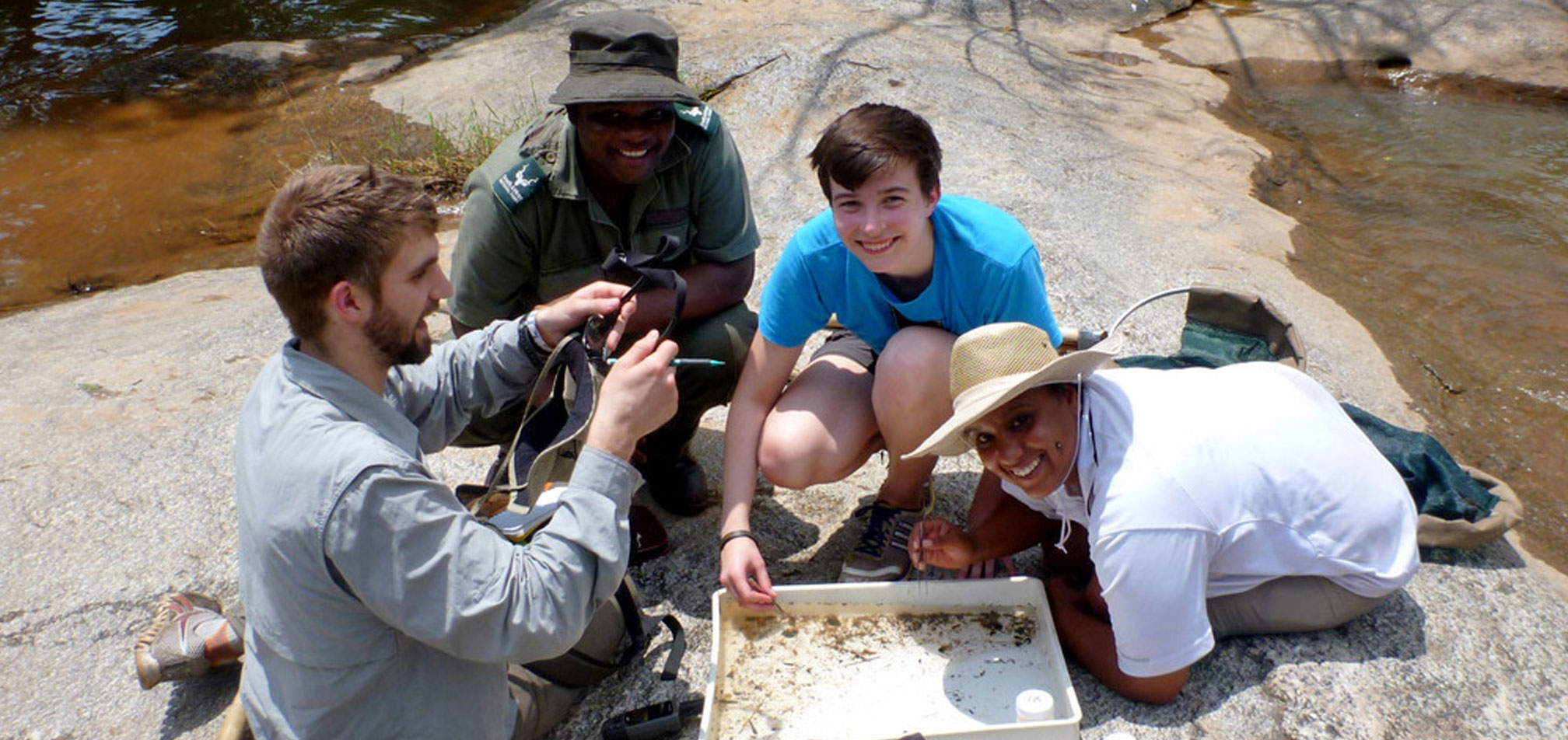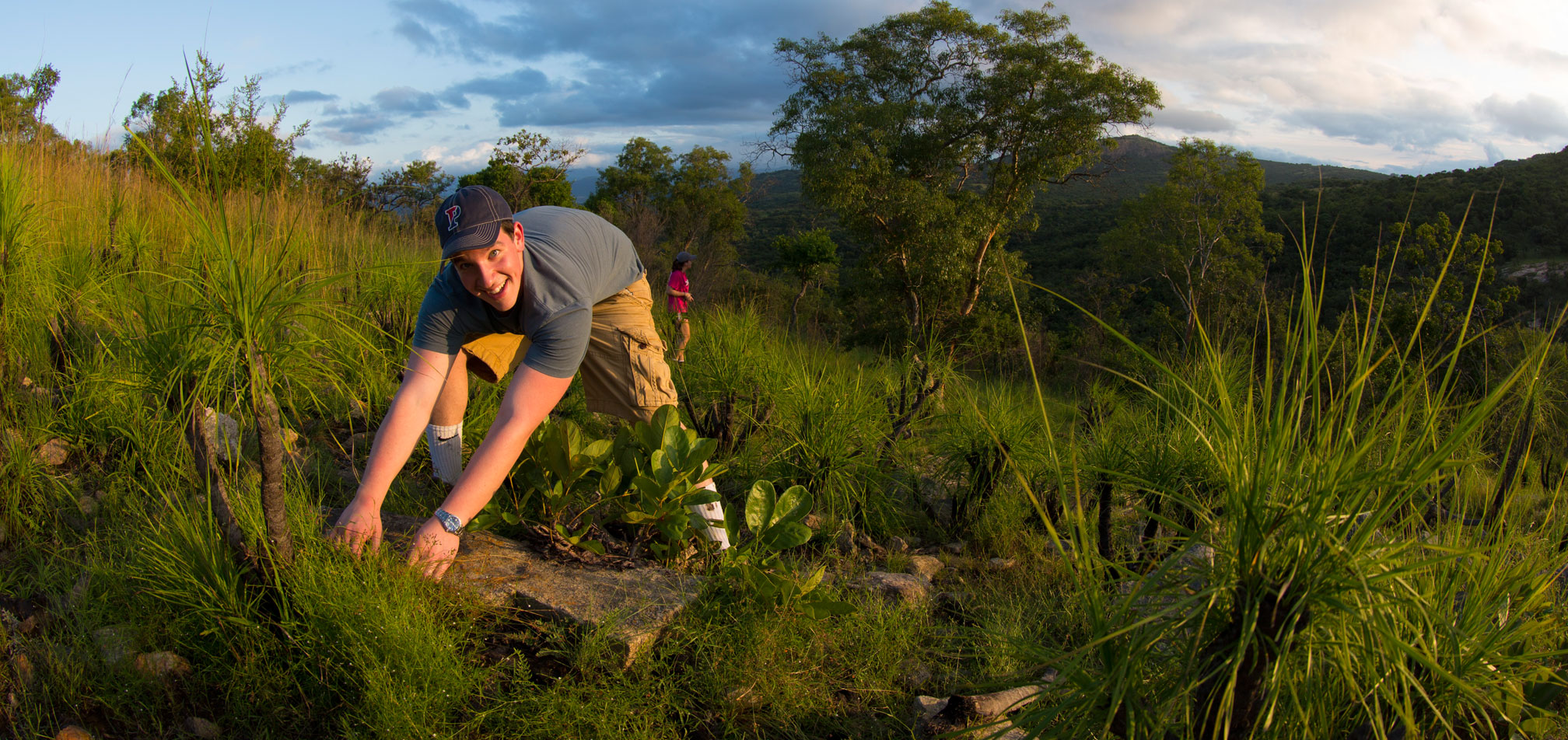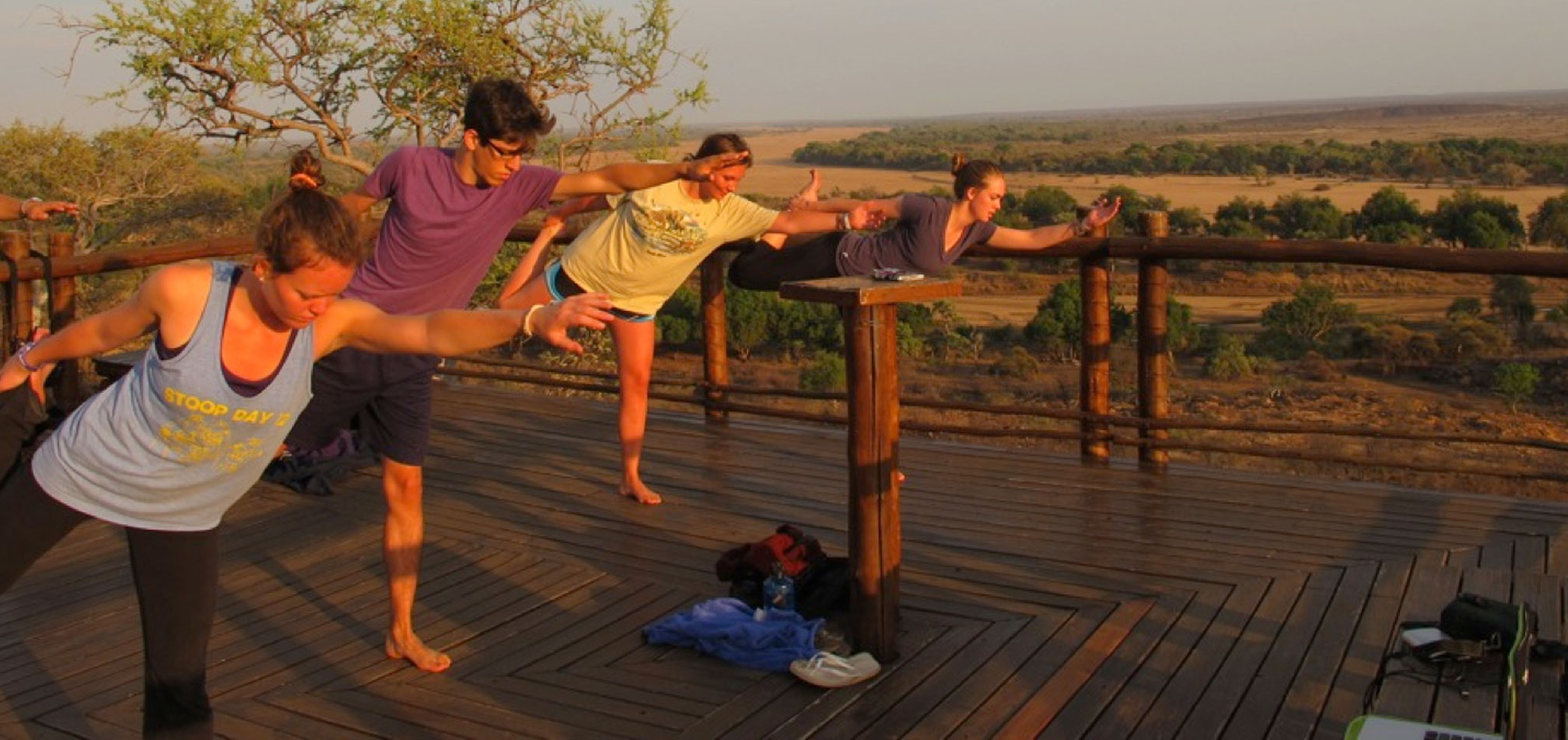 Since 2004 the Organization for Tropical Studies has been offering field-based ecology undergraduate semesters in South Africa. These semesters are university accredited and run for 100 days (twice a year) with a focus on field science, ecology and conservation. Participants hail from universities all over the USA as well as the University of Cape Town and Wits. The program uses Kruger as a base, but travels to six different locations around South Africa
The key aims of the course are to:
have the students leave the program with a greater understanding of the dynamics of southern African social-ecological systems (SES);
to teach the relevant ecological theory;
an appreciation for the conservation of these SES inside and outside of protected areas; and,
unpinning all is the acquisition of a relevant skills set: students not only leave the course with a solid grasp of the scientific method and experience in conducting independent research, but also with the above-mentioned 21st century skills.
The program emphasizes the development of students' ability to understand and synthesize a broad range of subject matter, and to express themselves effectively both in writing and oral presentation. Lastly, it is our hope that students exit with a deeper understanding of the interaction between science, policy and society that will influence them in their future professional scientific careers.
OUR TEACHING PHILOSOPHY
The sum and substance of our teaching philosophy is that we provide students with the opportunity and challenges required to learn how to think critically.
Mentorship:
We run high-impact courses in which the low student to mentor ratio is fundamental to the successful learning experience. Since, for many students, this is their first experience with independent research and field biology, the constant interaction is critical to their development . We set high academic standards in the practical project-based assignments, and focus on ensuring that students acquire or cement the skills required to be an effective, relevant scientist.
Exposure:
The courses ensure that students interact with a broad range of top scientists/academics (ecological, historical, natural history), as well as travel to carefully selected sites that best illustrate key teaching features.
Experience in independent research:
For many, their experience on OTS will be their first in independent research. We begin the courses by building the basic skills, ensuring that all students start from a reasonably similar platform. Thereafter we emphasize gaining experience in independent research;
South African contextual teaching:
The course is taught with a firm grounding in the socio-economic context of South Africa. South Africa represents a unique combination of first and third-world circumstances, with a society that expects change and inspires constant innovation and engagement. We aim to provide students with the skills in relevant science through exposure to global environmental issues within a South African context. We hope that students leave with a deeper understanding of the interaction between science, policy and society that will shape their future scientific career.
Interaction:
This interaction between students is central to the success of the course. The US students get an intimate, personal engagement with South Africa, learning key lessons. South African students, on the other hand, benefit from the focus on high standards and the global perspective that the US students provide. The intimate relationship between OTS and KNP Scientific Services also provides students with a unique opportunity to see their work rendered useful.
Fun:
Critical for both staff and students alike, is that science is considered to be an enjoyable pursuit while still producing scientifically robust work.
CURRICULUM STRATEGY:
To build a thorough understanding of the scientific method, develop skills sets required and provide experience in independent research. The curriculum is designed to cover the basics initially, the middle portion to provide experience and exposure, and the final period, the capstone of the course, to afford students the opportunity to focus on independent research projects.
First quarter:
workshops and lectures focusing on approaches to science and the scientific method, analytical tools (statistics and spreadsheet modeling), field skills (bird, plant, insect and herpetology workshops: field ID, capture techniques, ethical specimen curating), lecture series on the history and culture of RSA and an introduction to the ecology of SA biomes.
Middle period:
Students get their first field experience on the program during the Kruger Long Term Research Initiative (KLTRI) where they conduct simple, iterative and robust research within 12 defined projects aligned to the research priorities of the SANParks research scientists. We invite visiting faculty to run Faculty Field Projects (FFPs) and focus on key conservation or selected ecological issues/taxa. In essence, they run the gamut of approaches to engage with a scientific question. They gain valuable experience in a variety of taxa across a range of different sites, working with scientists or conservation practitioners with very different approaches to conducting science. As part of the History and Culture course, students also visit a Venda community for a seven-day immersion into rural South African life. When they go on a three- day homestay with selected host families, they not only experience rural life first hand, but also conduct research into how local communities use and conserve natural resources, i.e. assessing conservation outside of protected areas.
Last quarter:
Following all the basic training and the experience gained in ecological research over the first three quarters of the course, the students are well prepared to engage in their independent research project, the capstone of the course.
PARAECOLOGIST PROGRAM
Loosely based on the parataxonomist program of Conservation International, we currently run thissix week biodiversity training program for South African Environmental Monitors, University Students and other interested individuals. Future plans for this program include the training of promising high school graduates, passionate about biological sciences to attend a 2 year internship which achieves the following:
Acquiring key scientific skills in order to prepare for university or a career in technical research posts, participants attend extensive training workshops.
Life skills training course: how to become a global citizen;
Ongoing monitoring of critical needs defined by conservation organizations
Training and outreach: as much as participants benefit from the training, they will need to "pay it forward"
Who?
Six young school leavers, from all walks of life, that show an aptitude and commitment to conservation.
Mentored by a University Graduate, and various invited mentors from universities, conservation agencies and local conservation NGOs;
How?
Taxa specific training courses from the experts in the field, in order to become field experts
Immersion workshops i.e. theory, followed by in-service training in the field, in the fundamentals of good science: numeracy, literacy, science methods and approaches, science communication.
However, in order to become citizens of an effective society, we also provide critical life skills training workshops including: Leadership and Bio-ethics, how to manage your personal finances, advanced drivers, First Aid, teaching courses, rifle handling,
Where?
The training base is at the Skukuza Science Leadership Initiative in the Kruger National Park. On the job training will take place at four dedicated long term monitoring plots. Upon completion of the training, the interns will travel around the country running monitoring campaigns in critically threatened ecosystems.
Case Study: Elephants and Biodiversity
Megaherbivores and biodiversity: South African National Parks (SANParks) are currently debating a new elephant policy. Central to the debate is whether and to what extent elephants are having an impact on biodiversity. Recent research suggests that elephants negatively affect vegetation and associated vertebrate and invertebrate diversity in South Africa and elsewhere in Africa. Conversely, other research suggests that elephant populations are self-regulating and that long-term impacts are limited. The resolution of this debate will influence biodiversity conservation decisions throughout Africa.
Understanding elephant impacts and the loss of rhinos: Using newly trained South African paraecologists, we will establish a monitoring program that will assess the impact of elephants as well as fire, drought and climate change on biodiversity through:
assisting current projects understanding elephant demography and population ecology
monitoring direct impacts by assessing change in biodiversity in the presence and absence of elephants including remote-sensing to provide spatially explicit understanding of impacts on vegetation.
INTERNSHIPS
In 2007 the National Biodiversity Framework (NBF) identified the need for a capacity building programme that would address growth and transformation in the biodiversity sector. Two key documents were produced as a result of the call for action: 1) The Department of Environmental Affairs and Tourism (DEAT) produced an Environmental Sector Skills Plan for South Africa (2010) and 2) SANBI and Lewis Foundation partnered to create the Biodiversity Human Capital Development Strategy (BHCDS) a 90 page document that provides a detailed analysis of the biodiversity sector illustrating the gaps and challenges faced by conservation organisations in hiring, training, and retaining a skilled workforce.
Both documents highlight major skills shortages in the sector and identify that major transformation is required. Some important research findings include:
There remains social and racial inequality in the sector.
Although employers indicate a preference for graduates (e.g. B.Tech. and B.Sc.) and post-graduates, the dominant qualification in the sector is a national diploma. Increasingly, staff are being employed with no post-matric qualification. Unfortunately the growth in first degree and diploma graduates is not matched by a growth in Honours, Masters or Doctoral qualifications. This means the higher education supply is probably not matching the demand for high skills in the biodiversity sector.
University curricula are failing to prepare students for the high level, multi-disciplinary skills required when entering the workforce. The few graduates who are lucky enough to obtain post-university internships do not receive the mentorship and guidance necessary to help them obtain the leadership skills required to excel in the workplace.
In response to this, the Nsasani Trust will offer an internship program in the Kruger National Park for young South African scientists pursing Environmental and/or Biological Science degrees at University. The aim of the internship would be to prepare and inspire undergraduate students to pursue a higher-level degree in the sciences and expose them to potential future career paths and work place challenges.
A total of four undergraduate students will be selected to participate each year during summer school holidays through a rigorous selection process open to students from ALL South African Universities. The students will stay together at the Skukuza Science Leadership centre and will be responsible for completing a two-month program that includes:
A guided team-based workplace project for one month
An independent workplace project for one month
Identifying and achieving personal development goals during the internship
Data Analysis and Computer literacy skills
Communication skills including both written and oral presentation skills as well as interactions with professionals in the workplace
Leadership skills including project management, personal leadership plans, conflict solving skills, and reflections on leadership values and ethics (including completion of an ethics workshop).
Another important feature of the programming in this initiative is that it will all be experiential learning based and will require field training and field research. All programs will conduct experiential training with strategic research objectives so that data will make relevant science contributions; data will contribute to registered SANParks long-term research and monitoring programs. In this way the initiative will not only be providing education and training but will also be conducting meaningful research that will further our understanding of savanna ecosystems.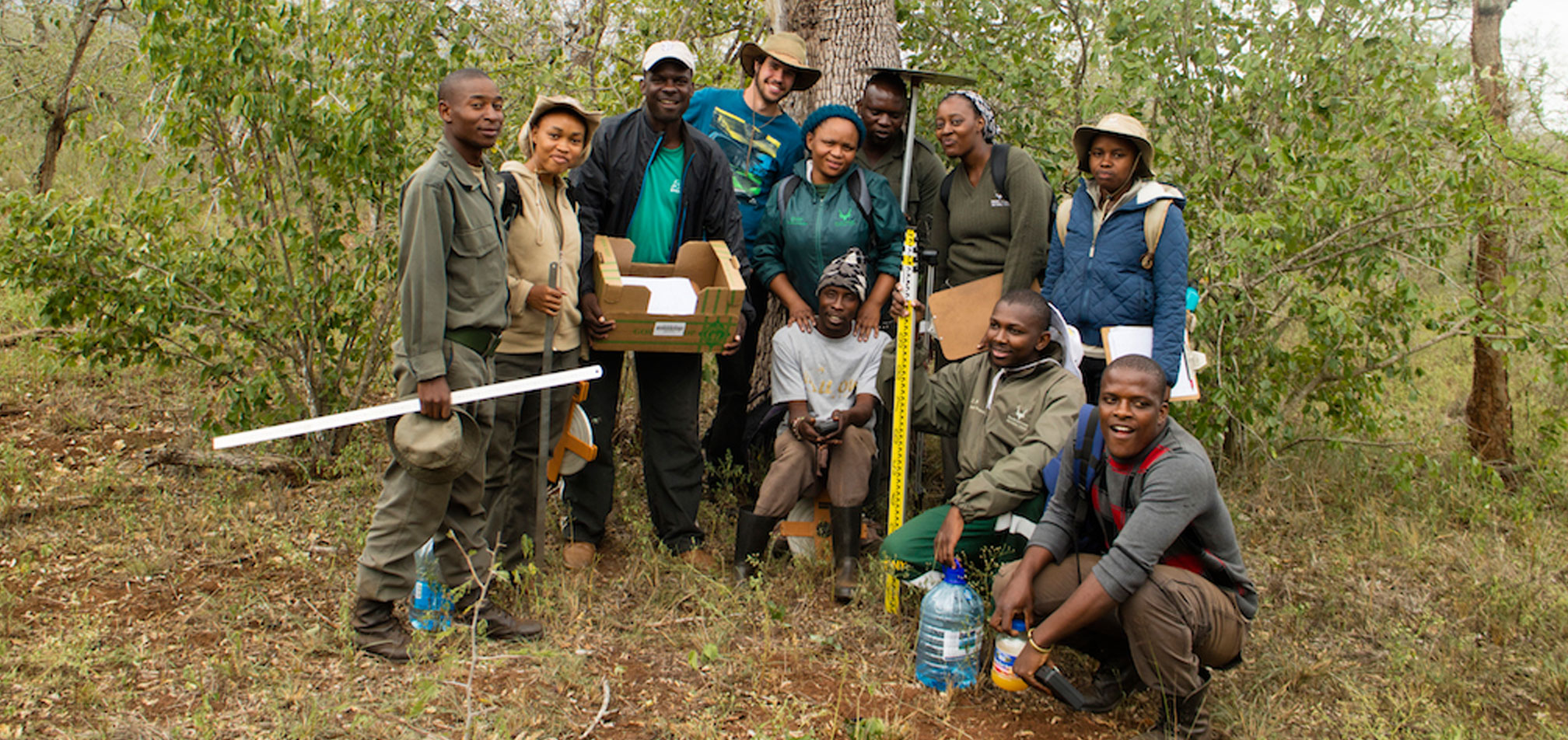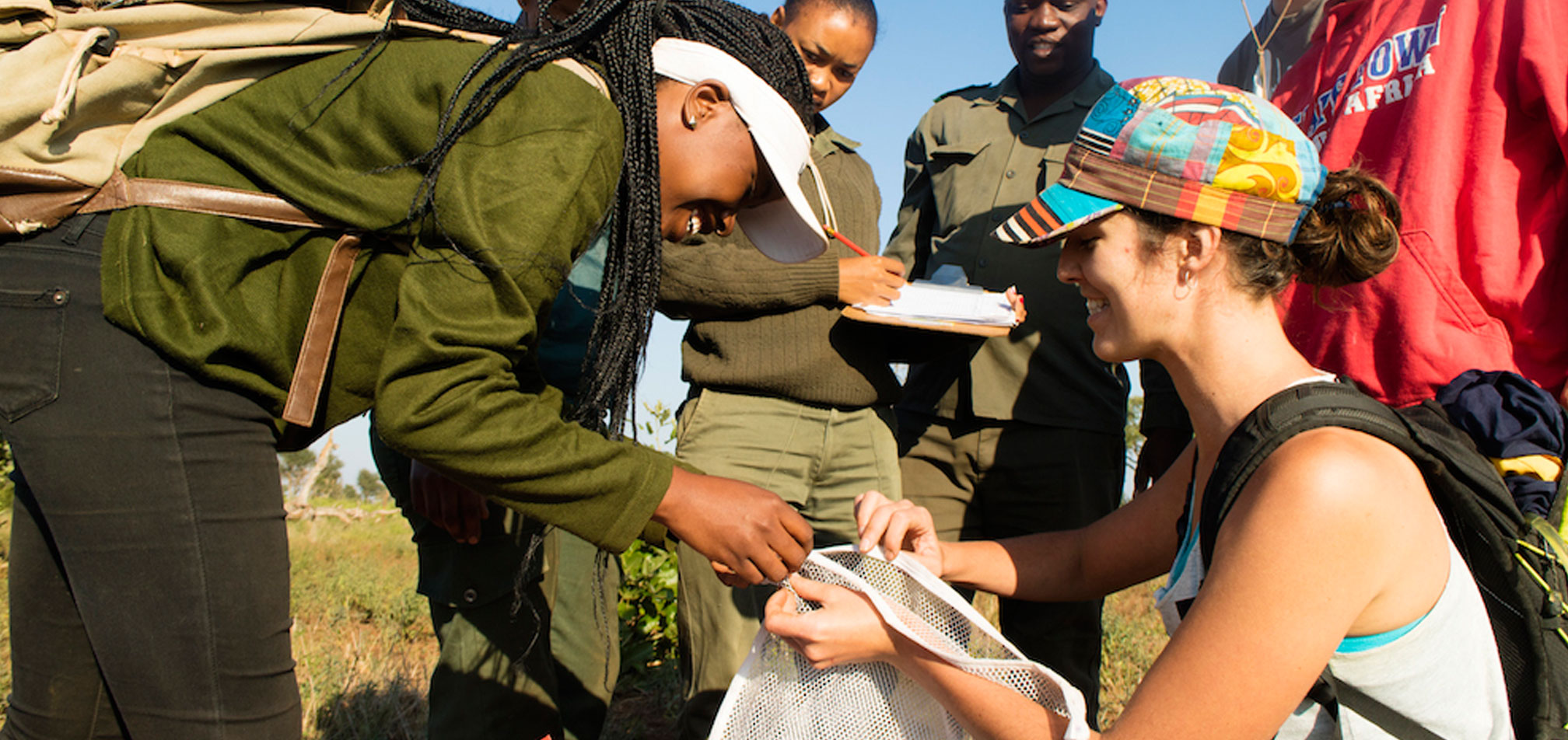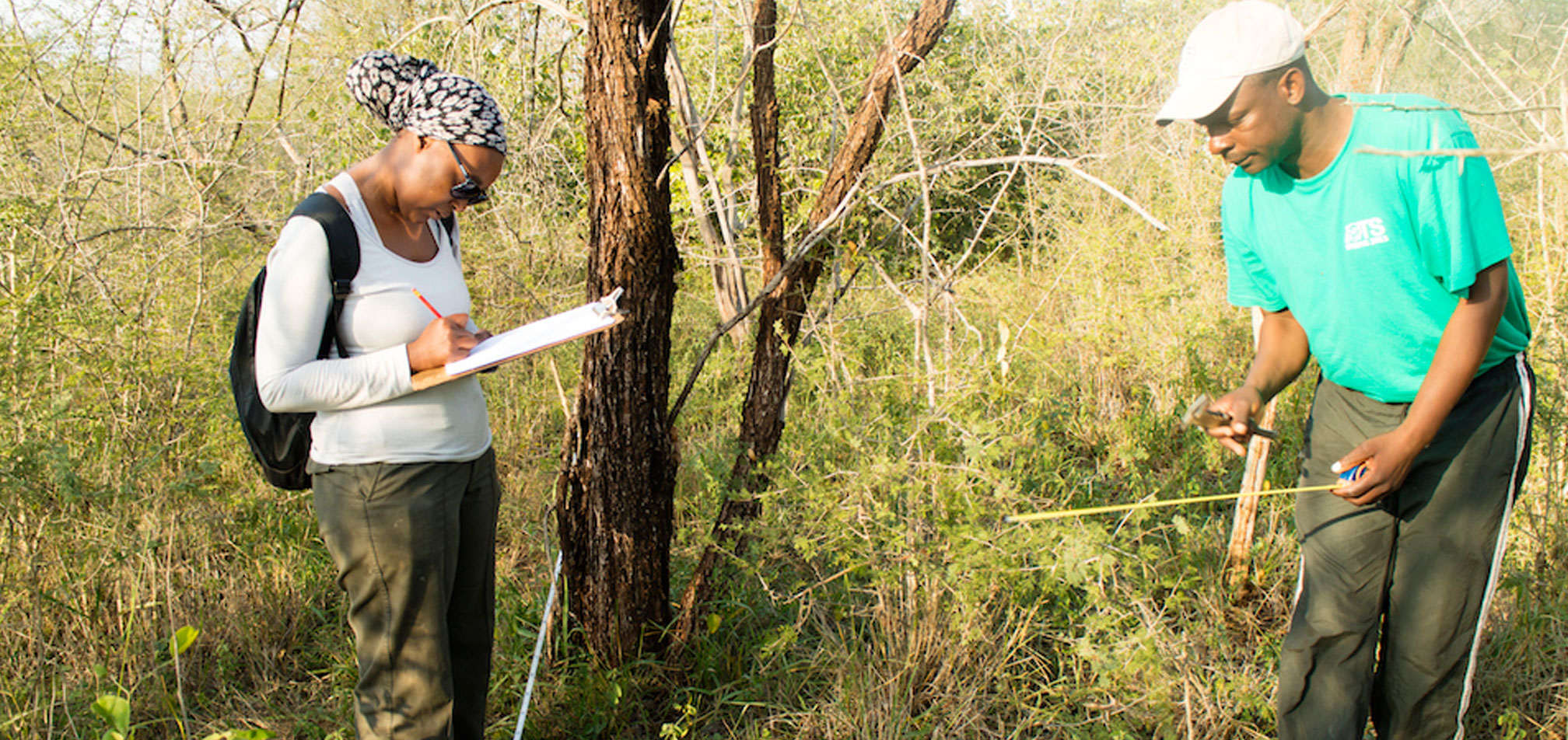 COLLABORATIVE SCIENCE SUPPORT WORKSHOPS
Given the growing success and productivity of research workshops globally, we have run a range of research review workshops in the KNP to support SANParks process of attracting, supporting and collaborating with top savanna scientists.
The workshop concept aims to:
Support SANParks scientists, who are key in determining the focus of the research, in achieving their research directives;
We invite an emerging scientist to lead the workshop, who then gains much needed experience in managing workshops/research collaborations;
Inviting a range of local and international scientists to collaborate on a review of a key subject. They are required to bring their students to the workshop to ensure that there is some benefit sharing in the form of exposure and experience for the local students;
Ensure that we create the opportunity for local environmental monitors and ancillary researchers to attend the proceedings, further improving the Human Capital Development component of the workshop;
The workshop must be product driven i.e. there must produce tangible benefits from the 3 days: a review paper, research collaborations that benefit SANParks and local research institutions, and elements of human capital development.
BIODIVERSITY LEADERSHIP COURSES FOR PROFESSIONALS
Short courses for high level executives and corporate professionals on the importance of incorporating sustainability ethos into leadership and business strategies.